Qorus blog series: Personal productivity and the work/life balance
February 06, 2017
by Qorus
In the spotlight: Heather Thompson, Senior VP of Marketing, Qorus


Qorus is all about productivity and efficiency. We work hard to find new and better ways to get things done, and we love to help our clients do the same – by creating intuitive software that enables them to build documents more efficiently. And, by sharing tips and advice.
One of our best sources for this advice is our employee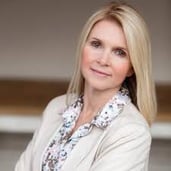 s, our clients, and our partners. We're fortunate enough to work with some of the most effective and productive people in the tech industry. Many are high achievers who have risen through the ranks quickly and have had to learn how to maximize their productivity and strike the right work/life balance.
In the coming weeks, we will focus on women in technology. We will interview 5 women, asking them to unpack their approach to managing a demanding day job, with an equally demanding home life.
Our first interviewee is our very own Heather Thompson.
Heather, how long have you been in a leadership position, and how significant was the jump in responsibility and workload?
I have been in a leadership position for the last ten years. Initially the jump in responsibility was huge; I inherited a small team when I took a role as a Marketing Manager - the Marketing Director wanted to focus more on strategy and the creative elements. I had to learn to swim fairly quickly and it was tough, but I learnt so much.
How do you cope with the increased workload without getting too stressed? Did you put measures in place immediately, or did you learn how to cope with time?
I found that I needed be organised. I learnt to hire good people, and play to each of their strengths, while building a cohesive team. I have learned a lot over time and those lessons continue to stand me in good stead. As they say, you can study and train, but real life is the best classroom.
How do you structure your day for maximum work/home balance?
It is tough to strike a balance and I don't always get it right - but it helps that I have an amazing support structure. I have fantastic people who look after and care for my children and organize my home. My husband is incredibly supportive and organized.
I try structure my day so that I can spend the early mornings and evenings with my family. Stories at bed time are something I try to do every night - this is my special time.
How do you keep your motivation and energy levels up?
I try to exercise every day. I enjoy running, or I'll go to the gym or walk my dogs. It's amazing the difference it makes to your mindset.
Are there any apps or tools that you use to aid time management?
Online calendars are obviously key! My husband and I make sure we send even the smallest thing as a meeting request. And my iPhone with various apps is never far away.
Have you read any good books or articles on the subject that you would like to share?
There are so many inspiring and awesome women out there! To pick one is hard, but there was a talk I went to by Brené Brown, which was fantastic. Martha Stewart, Serena Williams, Reshma Saujani, Cheryl Sandberg, Nicky Newton-King, Meryl Streep, Ivanka Trump, Michelle Obama, Hilary Clinic – all of these women have inspiring insights.
Have you benefited from having a mentor? If so, do you have any advice for readers wanting to identify and approach potential mentors?
There have definitely been people who have influenced me during my career, but my mentor is my husband. As a business owner he has incredible insight, knowledge and practical feedback – he definitely balances my thinking at times!
If you had to give a woman aspiring to be in your position one piece of advice or encouragement, what would it be?
Get the best education you can, don't give up, work hard, and be passionate about the things you do.
How can businesses encourage and support more female leaders?
I think flexibility and openness go a long way to support working women.
--------------------------------------------
Many of the women we interviewed for this series have pointed out that the keys to a successful career/life balance include passion, hardwork and a high level of personal productivity mixed with the ability to work flexibly and talk openly.
If personal productivity is something you strive for, take a look at our helpful add ins for Office 365.
Watch this space, next week we're interviewing Jennifer Tomlinson, Senior Manager, Global Channel Marketing at Microsoft.
---