Download our Proposal Survey Report for 2017/2018
Qorus has great pleasure in presenting our 2017 Proposal Management Survey Report.
If you are familiar with Qorus, you'll know that we work very closely with Bid and Proposal teams around the world. We love this work, and we respect and admire the teams who put so much time and effort into creating high quality bids, proposals and RFP responses.
In this year's survey we wanted to get a better understanding of the challenges associated with proposal management, and look at how some teams are using technology to overcome these challenges. We also wanted to explore process, and see how many teams had reached level 5 on the Business Development Capability Maturity Index.

And finally, we wanted to touch on a topic that is very relevant in the business world today – the importance of diversity.
This report combines the results of our survey with the insights and opinions from our recent Proposal Webinar.
Complete the form to get your copy of the report.
The fact that our bid content is easily stored and made searchable saves us a lot of time. Everyone now has access to up-to-date, correct content.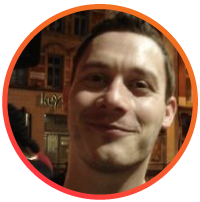 The Bid & Proposal Survey
Highlights & Insights Report 2017/18