"The more that you read, the more things you will know. The more that you learn, the more places you'll go." – Dr. Seuss
It's that time of the year where most professionals are taking a much-deserved break. If yours has been as eventful a year as ours, you're probably in the mood for some 'you' time.
Reading for pleasure is one of the best ways to unwind and recharge, whether you're on vacation of not.
We've put together a reading list that we think will help revitalize your mind and offer some practical knowledge. Here are seven business books to tick off your list before the end of 2017.
1. Leaders Eat Last: Why Some Teams Pull Together and Others Don't
Simon Sinek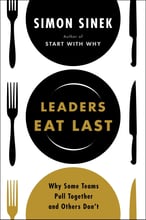 Ever since Simon Sinek introduced the idea of starting with why, we've been captivated by his practical yet insightful approach to business, leadership, and life.
In this book, Sinek examines how great leaders create the right environments for their teams to thrive. He uses stories from the Marine Corps, investment banking industry and government to show how great leaders have the power to create workspaces that change people's lives.
2. The Infinite Pipeline: How to Lead the Social Selling Change for Your Organization: Sales Executive Edition (Volume 2)
Jill Rowley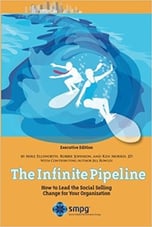 Social selling is a term that's been thrown around a lot and few truly understand what it is and what it looks like in practice. In The Infinite Pipeline Executive Edition, Jill Rowley helps sales executives lead the social selling change by adopting the Infinite Pipeline Relationship Development Process.
This book is a practical guide for sales professionals looking for new ways to engage prospects and grow sales through social media.
3. Mass Persuasion Method: Activate the 8 Psychological Switches That Make People Open Their Hearts, Minds and Wallets for You (Without Knowing Why They are Doing It)
Bushra Azhar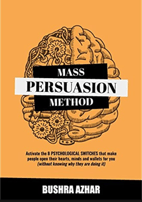 In her new book, Bushra Azhar takes readers on an interesting journey about the human mind. If you've ever wondered how to make your sales and marketing offers really connect with your audience, then this book is for you.
Bushra's scientific research points to 8 psychological switches of the human mind, switches that you can flick on and off to get results.
4. The Shredder Test – A Step-by-Step Guide to Writing Winning Proposals
Robyn Haydon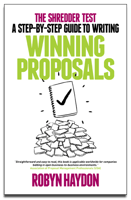 Are your proposals ending up on the rejected pile? If so, it's time to fix that problem.
In The Shredder Test, Haydon gives practical advice for anyone working on proposals, covering everything from proposal structure, readability, writing techniques, selling your capability, to making a compelling offer and avoiding elimination traps.
5. Originals – How Non-Conformists Change the World
Adam Grant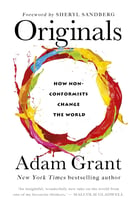 It's never easy getting new ideas off the ground. The threat of uncertainty, the fear of failure and the habitual nature of the "old way" leave very little room for advancement.
In this book, Adam Grant examines how you can champion new ideas and values that go against the grain and challenge outdated traditions. Through fascinating stories, he shows how it's possible to create change—without losing face—and gather support from those around you.
6. Keep It Simple: Unclutter Your Mind to Uncomplicate Your Life
Joe Calloway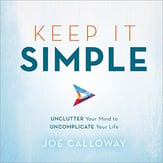 Amidst the hustle and bustle of modern life, it's easy for home and work to get so chaotic that personal growth falls by the wayside.
If you feel that you've plateaued, Joe Calloway, an expert in how to focus and simplify, will walk you through ways of simplifying your life, allowing you to grow and change in your work, home, and day-to-day life.


7. Contagious: Why Things Catch On
Jonah Berger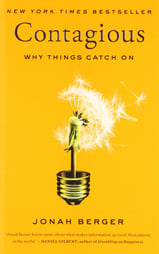 Making your product wildly successful is no easy feat, especially at a time where your customers are suffering from information overload. The solution: a set of specific, actionable techniques for helping information spread—for designing messages, advertisements, and content that people will share.
In Contagious: Why Things Catch On, Jonah Berger shares how you can use these techniques to help create awareness for your product and company.
These seven books are all great reads and investments. Grab yours and make the rest of your break and year as successful as it can be.
Recommended eBook from Qorus