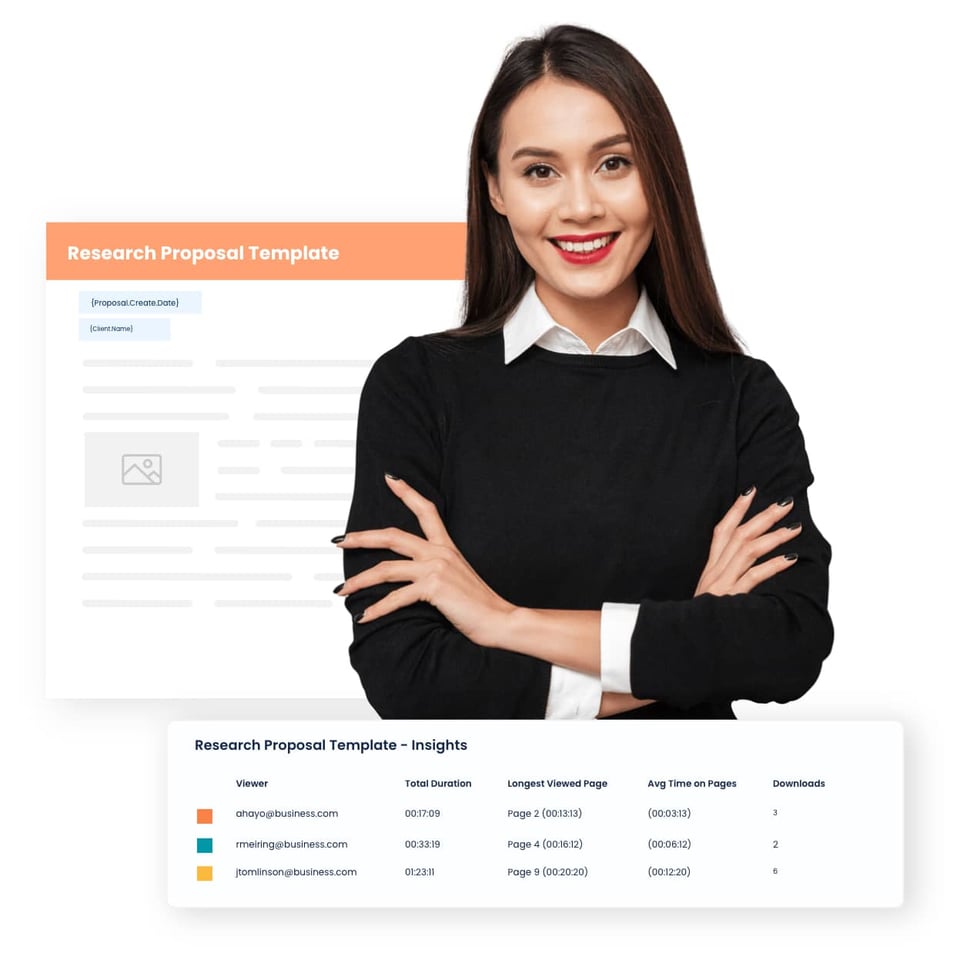 Personalized proposal automation
In just a few clicks, create beautiful, professional-looking proposals by combining the most effective content from winning proposals with QorusDocs data-driven content recommendations. QorusDocs automated system gets smarter with each use, suggesting content that produces a higher win rate.
See what drives proposal success
Get a birds' eye view of your proposals and gain a competitive advantage! Use QorusDocs dashboards to see how clients and prospects are engaging with your content. Discover how long the reader stays on each page, what they click on, and what is shared. Use these valuable insights to tailor effective follow-up communications and make your next proposal even better.