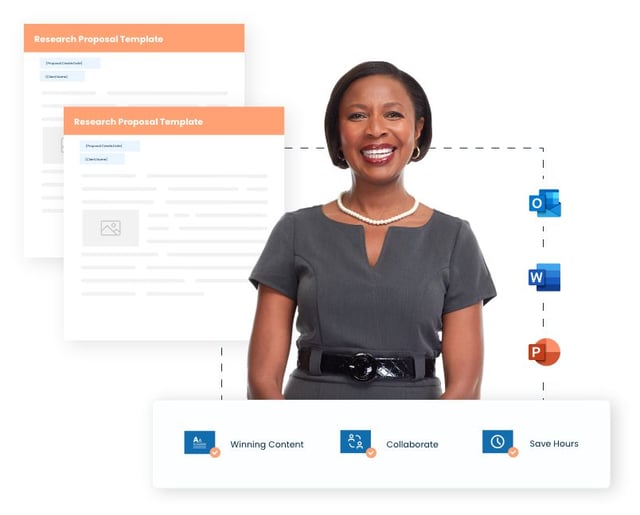 AI-powered software finds and recommends winning content
A misstep on a proposal or RFP response can cost you big. Our proposal automation software creates a single source of truth for your content to ensure consistency. Using AI-enabled auto-answer functionality, the best available and approved response to RFP questions is located and inserted into your document
Quickly create tailored, polished proposals
Meet your clients' unique needs head-on using your familiar Microsoft Office suite. Our intuitive interface enables your sales team to easily access the client-specific content they need and create a customized proposal in minutes.
Work faster with fully integrated collaboration features
Articulating the value of your services requires input from key stakeholders and subject matter experts. Ensure your documents are accurate and complete by using QorusDocs to get instant feedback from within your organization and everyday applications.