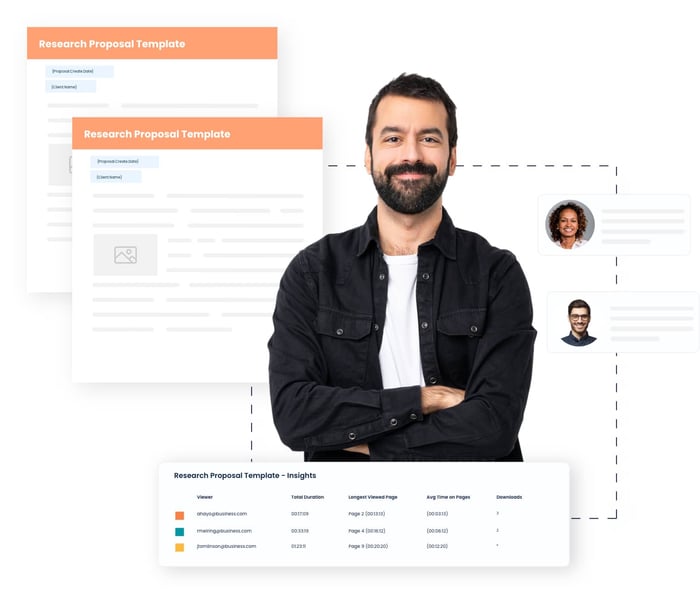 See what's resonating with clients
Eliminate the guesswork with instant client engagement insights. Our built-in measurement tools track how long they stay on each page of a proposal , what they click on, and what they share, allowing your team to tailor smarter follow-up communications.
Simple collaboration across departments
QorusDocs makes collaborating throughout your organization a breeze. Coordinate with subject matter experts in other departments and get instant feedback on your proposals.
Deal-closing content right at your fingertips
Make sure you're creating documents using content that wins. QorusDocs enables your team to easily access and then directly apply the most up-to-date, engaging content to proposals and RFP responses.