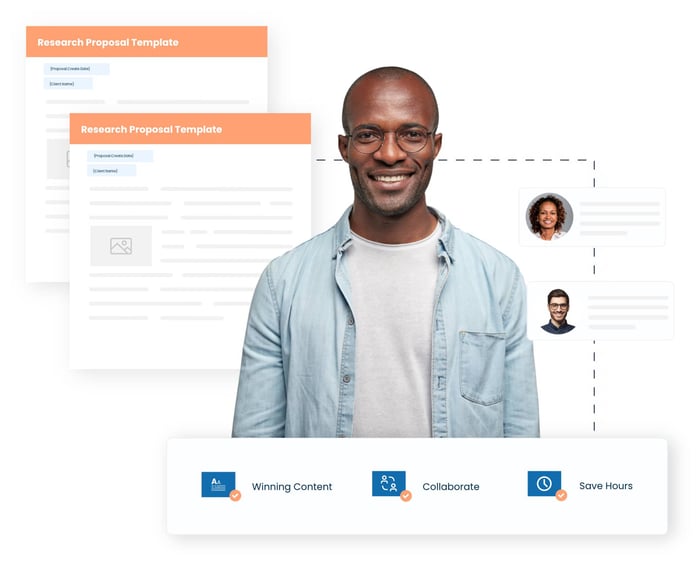 Winning content at your fingertips
Easily maintain version control and consistent branding while creating documents. QorusDocs enables your team to easily access and then directly apply the most up to date, pre-approved content, such as case studies and biographies, to proposals, presentations, SOWs, and RFP responses.
Easily collaborate with experts
QorusDocs intuitive interface makes collaborating with subject matter experts across sectors a breeze, allowing you to ensure the accuracy and quality of your documents.
Save hours on every proposal
Every minute counts when sales, bid, and channel teams are pursuing new business. Our AI-powered system gets smarter with each use, providing tailored recommendations using your most engaging content.