Pamela de Swardt, Senior VP, Finance and Operations at Qorus
It's International Women's Day tomorrow - a wonderful opportunity to take a moment to reflect on the efforts of women around the world to overcome poverty and injustice. It's also a great time to honor "everyday" women for their accomplishments at home and at work.
We're marking the occassion by continuing with our blog series on personal productivity and the work/life balance. If you've missed the last 4 posts don't worry - you can find them here: https://pages.qorusdocs.com/blog-series-women-in-technology
This week we're talking to another of the fantastic female leaders at Qorus. Pam looks after finance and operations here, a job that keeps her pretty busy...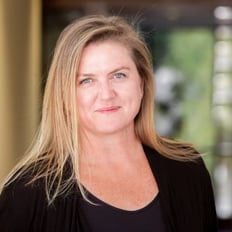 How do you deal with the increased workload and responsibility that comes with a leadership position?
Well, I have been in leadership roles for about 12 years across different industries with 5 of these years being in the tech industry. As a finance lead, you are generally in a leadership position, even from a young age. I found that the responsibilities inherent to the finance function have prepared me well for most of the responsibilities I now face as a leader in the business.
In terms of managing the workload and stress - you learn very quickly to put measures in place (and, if budget allows, people). I also had to learn to say NO - with good reasoning, of course. Not that it always works out... that's when I get philosphical with my husband over a bottle wine.
When I feel that I am losing balance, I make a point of going out into nature with my family. We enjoy camping together - I highly recommend it when you feel the need to "unplug"!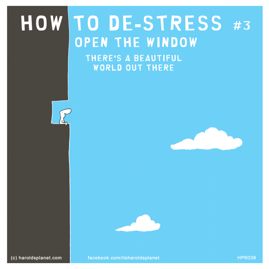 How do you keep your motivation and energy levels up?
Cooffffeeeee!!! And some vitamin B for energy.
Motivation comes from loving what you do (or the larger part of it anyway). Specialist updates/conferences can also be motivational sometimes.
I have found that energy levels go up and down over the years, depending on what phase of life you're in. When your kids are young you are seriously time and sleep deprived, then they get older and you spend a lot of time keeping up with them, debating with them and teaching them. So, I'd say look at your phase in life and do what you can, but know that it will pass :)
How do you structure your day for maximum work/home balance?
I scan my "overnight mail" first thing to see if anything there influences my diary. Then we used to do the school run – my husband and I take turns so the other can put in an hour of work. The great thing now is that the kids are old enough to cycle to school! While driving I catch up on news, listen to podcasts / audio books or just enjoy some of my music (if you have a teen you will understand this comment!).
After work we have agreed a dedicated time with our children from about 5-8, where after we complete the rest of our work.We also make a point to organise things like wineclub/ bookclub/ date night etc.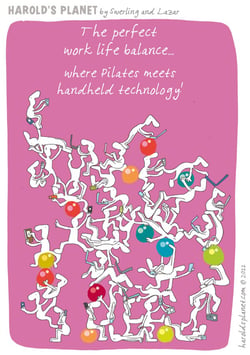 I have found that Qorus' home working policy and flexible hours help - they allow me to spend more time with family and less time sitting in traffic!
We are lucky to live in this tech age – we are truly mobile with our devices and internet access. Make use of it! I clearly remember (20 years ago) loading a very large desktop into my car to bring it home for the weekend - it was that or sit in the office all weekend!
Are there any apps or tools that you use to aid time management?
At this age, I have realised that there is no magic trick and no one-size-fits-all solution… you simply have to organize!
I have about 5 diaries that are shared with relevant people, these are all combined into one on my mobile phone. I have found that when you plan, you need to see both your personal and work diaries.
And on the funny side, my husband and I share a weekly menu and grocery list via Wunderlist… weird I know, but it is quite handy!
Have you read any good books or articles on the subject that you would like to share?
I have read the usual pop - Lean In from Sheryl Sandberg, short articles on Adrianna Huffington and Marissa Meyer but, honestly, this is the area that had to give when my children were young. I am so looking forward to catching up!
If you had to give a woman aspiring to be in your position one piece of advice or encouragement, what would it be?
Every step on the ladder comes with good and bad. You must be able to do/handle both. The best part of leadership is to actually "lead forth", if that interests and excites you then go for it!
Have you benefited from having a mentor? If so, do you have any advice for readers wanting to identify and approach potential mentors?
Mentors can help provide clarity and sanity. I wish I had one early on. Actually, I wish I had one now… hmmmm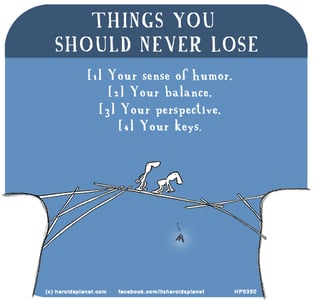 How can businesses better support their female executives?
Businesses like Qorus are already doing a great job by understanding how seriously we take our home and work lives, and how hard we work to do our best in both.
I have noticed in my friendship group, however, that some businesses don't appreciate that many female leaders do not have the luxury of a full-time, stay-at-home partner. So whether, male or female, I think it's important to remember that each person's circumstances are unique.
Overall, I think we're getting there! The world is certainly better now that it was when my mom and older women were in the workplace.