In July, Inspire 2017 took place in DC. It was every bit of the experience our team imagined it would be. Like 17,000+ other partners, we learned about the transformation Microsoft is going through to be able to empower its partners.
It's no mean feat being a business as large as Microsoft and making organizational structure changes at the speed at which trends form. This is an exciting time to be part of the Microsoft partner ecosystem.
Like many Microsoft partners, we connect with our customers to understand what their biggest challenges are, and then meet those with solutions that help transform their business. We're also working closely with Microsoft to build the easiest document creation solution available.
But what's really at the heart of what we do is our desire to empower people and businesses to do more, and Microsoft is developing a set of solutions that will help partners create even more innovative solutions for clients across the globe. Microsoft 365, the Intelligent Cloud and AI are going to be at the forefront of how transformation takes place for businesses that realize that technology can truly take them to the next level.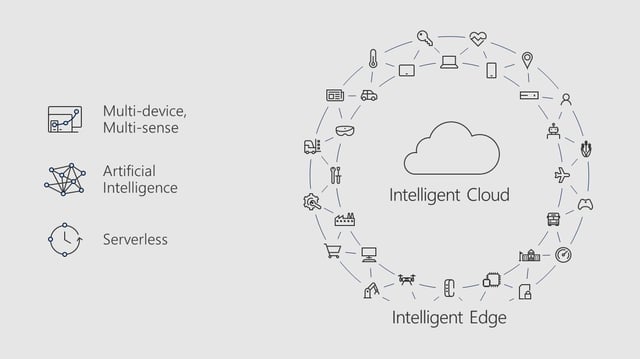 Amongst all the advancements, it's easy to lose track of the opportunity to transform our own businesses. Of course, digital transformation isn't just about the technology. Businesses are made of people, processes, customers, distribution channels and so much more. Technology should enable enhanced experiences for all involved.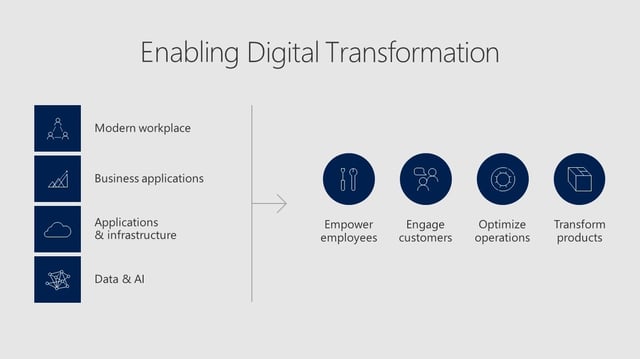 So, as a Microsoft partners, how are you helping your business evolve? Are you aware of what's holding your business back from bigger wins and higher levels of efficiency? Are you able to deliver on customer expectations, whether it's a speedy proposal or rollout of your solutions? Is the experience you create for your customers one that endears them towards you, making them see you as a true technology partner and not just another vendor?
These are all big questions. Here's how we look at what matters most when embracing digital transformation:
What's your why?
Most businesses opt to evolve in response to a threat. In some industries, digital disruption has made digital transformation a must. Nonetheless, the 'why' behind digital transformation has to be understood in its entirety for the right solution to be implemented.
For example, we help businesses streamline the creation of contracts, pitches and proposals, saving time and eliminating errors. Our customers are businesses that struggle to produce important proposals and other mission critical documents on time and accurately. Our 'why' is efficiency and accuracy.
What can you fix?
We took our 'why' a step further to help businesses easily adopt our technology. We asked ourselves what the best way was to solve this problem and developed Qorus as a solution built on Azure, with seamless integration into Office 365.
This allows our customers to build business critical documents much faster and more accurately than before.
Does it enhance your customer experience?
As partners, the ability to create real value for our clients is the real measuring stick at the end of the day. But there's another side to customer experience: it's the way in which your internal use of technology makes helps you meet and exceed customer expectations.
For us, speed, accuracy and quality are important measurements. Think about what yours are and how your can use technology to create enhance your customer's' experience.
Making sure that the technology we roll out was easy to understand and adopt is a crucial part of onboarding our clients and helping them leverage their new software immediately.
In the case of Genetec, an IP video surveillance, access control and license plate recognition solutions provider, using Qorus for Office 365 enables them to speed up the creation of bids, RFQ, and other important documents. We made it a point to work closely with Genetec to help them realize quicker efficiency wins.
Technology is an integral part of digital transformation, but technology alone can't make a business more efficient unless its people and processes and other equally important areas are addressed. Asking questions like why, what and whether a solution will help you enhance your customer experience are crucial to embracing digital transformation.
Case study: How Genetec uses Qorus and Office 365 to improve business efficiency
Learn how we helped Genetec streamline their document creation process, saving them time and making them a more competitive organization. Download the mini case study below.