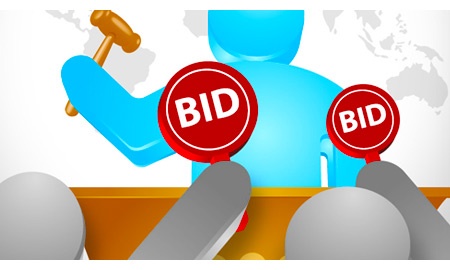 As technology advances and new solutions are made available for the business environment, it's crucial for bid managers to know their options and separate fact from fiction. Bid solutions software can vastly improve your internal processes and lead to more engaging and persuasive proposal documents.
Here are a few common misconceptions about bid solutions software that need some clearing up:
1. It's a complicated process that entails more work than it's worth.
The most common misconception about bid solutions software is that it's more of an unnecessarily complicated expense than a necessity While many companies have been functioning since their conception without the benefit of a dedicated proposal management system, the benefit experienced by those companies that do adopt one is undeniable. This is because it is a scalable solution that allows a greater number of proposals to be sent out on a regular basis.
Some solutions are overly complicated, so it's important to do your research and choose the right solution. Look for something intuitive and easy to use, and find out how much coding is required to create templates. That said, poor proposal processes and bad content will make even the best bid software seem like more of a hassle than it's worth. Read more on how bad habits may be affecting your proposal process, here.
2. Bid solutions software lead to lifeless, generic proposals.
No one wants to send out lifeless, generic proposals that undermine their brand, let alone be on the receiving end. Thankfully, proposal management software has evolved to the point of a perfect marriage of automation and human input.
The goal is not to automate every word – it's about helping your team to find and combine industry-specific, approved content, merge it with data from your CRM system, and generate a first draft presentation or proposal that they can spend more time tailoring.
Used properly, bid solutions software can make your presentations and proposals more engaging and personalized. And when traditionally slow processes, like content allocations and reviews, are automated, the entire task becomes less painful.
3. It's a one-size-fits-all wonder solution.
No well-rounded discussion about misconceptions associated with bid solutions software would be complete without delving into the other end of the spectrum – those who expect it to be a tool that magically produces winning proposals all by itself. When push comes to shove, the quality of your proposals is still going to depend on the capabilities of your team and your internal processes. But by improving their available resources and your proposals creation infrastructure, you're giving them the tools to do what they do best.
Organizations that suffer from immature processes and are always on the back foot, will likely be held back by these factors. They need more than third-party bid management software – they need a comprehensive review of structural and procedural issues that might be hindering company-wide functionality as a whole.
4. After-sale care for proposal management software isn't that important.
When you invest in a product like Qorus, you should be capitalizing on the available customer service. For companies that already implement bid management software, the lack of comprehensive customer service and after-sale care is the most pressing pain point – according to our recent survey. This means that when it is available, you should make the most of it. At Qorus, our Customer Success Managers are always available to assist you and your team with getting the most out of our product. We know the importance of a holistic approach to the bid management process, which is why every Customer Success Manager is fully accredited by the Association of Proposal Management Professionals (APMP) and understands best practice.
Download our guide on everything you need to know about proposal management to learn more about how bid solutions software can take your company to the next level.
Image Credit : www.rigzone.com