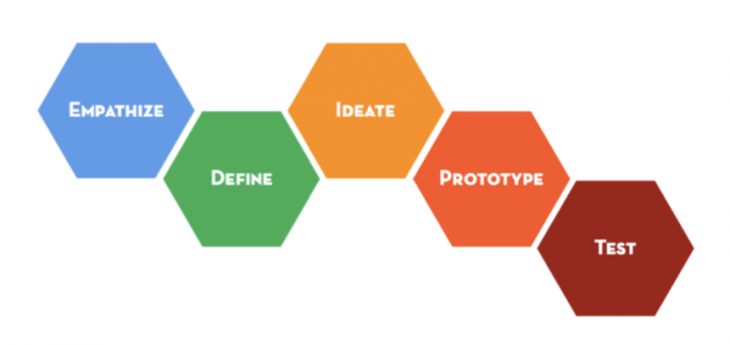 You and I live in a very interesting time. Data is everywhere and opinions flow freely. Topics trend and gain momentum, powered by the opinions of individuals from around the world, who contribute to and comment on almost every topic. Everyone has something to say.
When it comes to big business the pressure of social, economic and global responsibility is high. People who you have never met could cripple your business in the amount of time it takes to type 140 characters or less.
These people (most of whom are Millennials), are not like their predecessors.
Deloitte's fourth global Millennial Survey of 2015 was created to provide insight into the opinions of tomorrow's leaders and what they think of leadership today. Here's what it found:
Millennials believe that business should focus on people and purpose, not just on products and profits. In their view, today's leaders focus on profit and personal reward.
When it comes to career goals, Millennials are interested in how a business develops its people and contributes to society, as well as in its products and profits.
Millennials want organizations to make full use of their skills. They want to work for organizations with purpose. In contrast, what they see today are organizations lacking in employee growth and development.
Organizations and colleges must do more to nurture emerging leaders. Interestingly, Millennials place less value on visible, well-networked and technically skilled leaders. Instead they define true leaders as strategic thinkers, inspirational, personable and visionary.
Millennials do recognise that businesses exist to make money, but they want more. They look to businesses to create jobs and improve society, as well as to generate profits. Theirs is an encompassing view on the role of business.
Today's leaders need to match these values, if they want to attract and retain the best candidates.
But how do we achieve this? How do we transition from our current profit and personal reward mindset (where it's all about 'me') to a more holistic mindset, where profit runs alongside social responsibility, innovation and progress (where it's about 'us').
We've got to start in-house and iterate out. Uplifting our most valuable resource – our people, and the intricate knowledge that they hold of our business, processes and technology – is a great starting point. One avenue of entry into this is profit sharing, in the true sense, to all employees, not just those who make up the top layer of the organization.
A great example of this type of approach in action is depicted in the Harvard Business Review article "Huawei: A Case Study of Where Profit Sharing Works" written by David De Cremer and Tian Tao.
There are a number of challenges to overcome, including working out how to make profit sharing work within a global organization, and defining new models that will deliver benefit to external stakeholders as well as to these internal stakeholders. But even with these challenges, the resulting entrepreneurial mindset that would be instilled in employees, and their commitment to the organization, will be in invaluable.
Of course, the approach needs to be supported with clear indications of how individuals and teams have contributed to the growth of the business. Quarterly feedback must be actively communicated, and transparent to the whole organization so that real value can be seen and compared. This will help people to understand how their work contributes to the overall growth of the organization.
With this foundation in place, these values can then be extended by applying the concept of 'Design Thinking'. Design Thinking is a human-centred, iterative approach that focus on customers and includes the following steps:
Empathize: Learn about your audience and their needs
Define: Create a point of view that addresses their needs
Ideate: (Truly) Brainstorm and come up with creative solutions
Prototype: Build a representation of one or more of your ideas to show to others
Test: Share your prototype with your original audience to get feedback.
Once applied to the small (organizational) domain, Design Thinking can be extrapolated and applied to the world beyond the organization and its customers. This is where the impact of our decisions and actions applies directly to society and ecology, and it is here that ethics will really be tested.
Tim Brown and Roger Martin provide an excellent example of a case where this extrapolation has been achieved. In their article "Design for Action" Brown and Martin explain how a strategy applied by Intercorp Group's CEO, Carlos Rodriguez-Pastor Jr. is transforming Peru's economy:
Rodriguez-Pastor's starting point was to make his bank competitive and invest in his management team. From here he moved on to expanding the middle class – first by driving up the level of education in schools, and then by expanding his supermarket chain. Instead of bulldozing local farmers and producers out of the market, he engaged with them, creating partnerships that enabled these businesses to grow and expand. Over time, these carefully designed interventions made the social transformation of Peru a real possibility.
We, as leaders, mentors and managers, need to take responsibility now for the long-term plans and strategies of our organizations, and the impact that those decisions will have on individuals, society and ecology. Gone are the days where irresponsibility can be swept into a dark corner where no one will see it.
Are you going to wait to follow the crowd or be one of the few who will lead the way?