Automation and artificial intelligence, are already becoming the norm among the largest law firms. And now they're no longer beyond the reach of mid-sized or even small firms. Advancements in user interface design and the shift to cloud-based software have made them accessible, affordable, and easy for anyone to use.
This eBook looks at automation and how it can be applied to personalization, pitch development, and law firm panel efforts.
Qorus has significantly improved our efficiency and productivity, and extended the value of Office 365.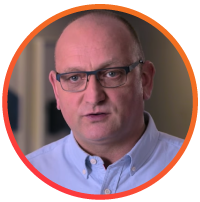 Bid Response Project Manager , Genetec